The manual
capsule filling machine
is a flexible tabletop pharmaceutical equipment that can produce 2000 capsules per hour. They need less cost-effective artificial capsule fillers. It can be completely disassembled, so it is easy to maintain and clean. The manual capsule filling machine is designed to handle a variety of capsules. At this competitive price, the 300-hole
manual capsule filling machine
is the best machine that can be offered. All contact parts of the machine are designed with plastic abs. Non-contact part of handmade capsule filling. A 300-hole manual capsule filler efficiently handles difficult powders and products.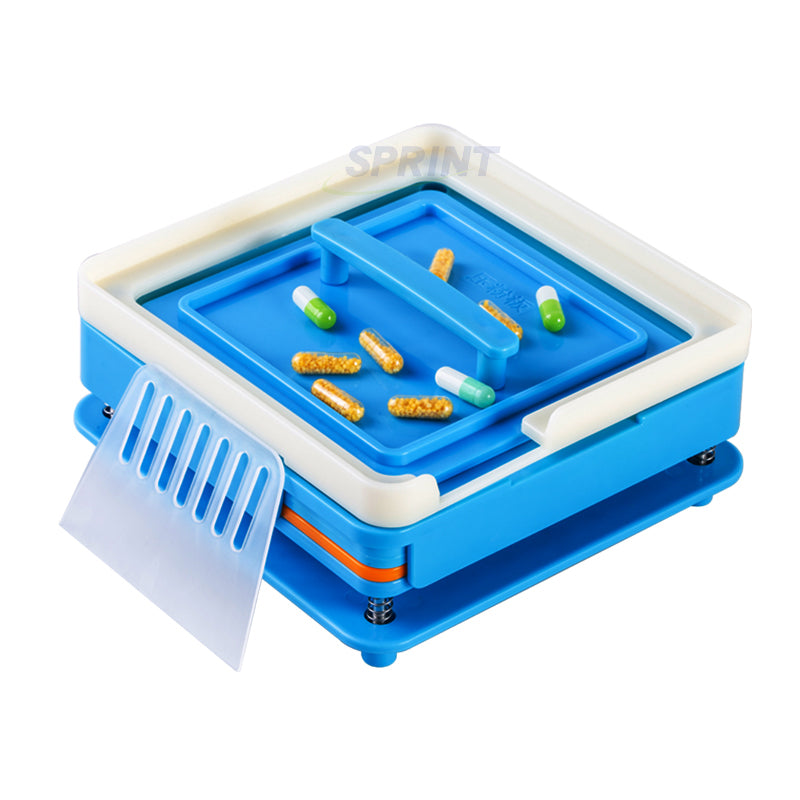 The non-contact part of the manual capsule filler, another 400-hole manual capsule filler is powerful for handling difficult powders and products. Manually operated machines have a bed of about 100-400 holes, a loading tray of 100-400 holes and a powder tray. Other important parts of the machine include the pin plate, seal plate with rubber cap and lever. A loading tray with 400 holes surrounds a handle, which produces an average of about 5,000 capsules per hour. Small manufacturers and hospitals utilize this type of packaging for temporary preparation. In the case of a manually operated machine, the two parts of the capsule are separated and inserted into the loading tray. Empty capsules are poured into filling material and then sealed.
A capsule filler is a machine used to fill empty capsules with pharmaceutical ingredients. These capsule fillers are divided into 2 categories depending on their use i.e. personal capsule filling machines and professional capsule filling machines. Personal capsule filling machine for small scale production and utilization. These personal capsule filling machines allow people to fill capsules with necessary medications. On the other hand, professional capsule fillers are used in the pharmaceutical industry with high efficiency.