sprintmachinery.com
Regular price
Sale price
$350.00
Unit price
per
Sale
Sold out
AUTOMATIC FRUCTOSE DISPENSER
Precise sugar control is a must for making milk tea

1.Fructose machine settings

Automatic fructose dispenser Each grid can set a common number, such as setting 1oz (25cc), the steps are to press the set key >>; press the number key, such as 1-1, etc. >>; adjust the unit up and down to 40>>; press save, OK! Finally press the 1-1 chain to test if the capacity is 1oz. If more or less, repeat the above steps for fine-tuning.Automatic fructose dispenser
Automatic fructose dispenser The same can be adjusted 0.5oz, 2oz and other values. In addition, some milk tea franchise stores have normal sugar, half sugar, less sugar, no sugar, etc. The principle is the same, but in the end, you only need to check the actual amount setting.Automatic fructose dispenser

2.Fructose machine maintenance

Automatic fructose dispenser The milk tea shop is cleaned every night, including wiping down the fructose machine. By default, the electric auxiliary heating switch will only function when the room temperature is below 25 degrees. For example, in winter, or if the sugar is thicker, you can turn on the electric auxiliary heating.Automatic fructose dispenser.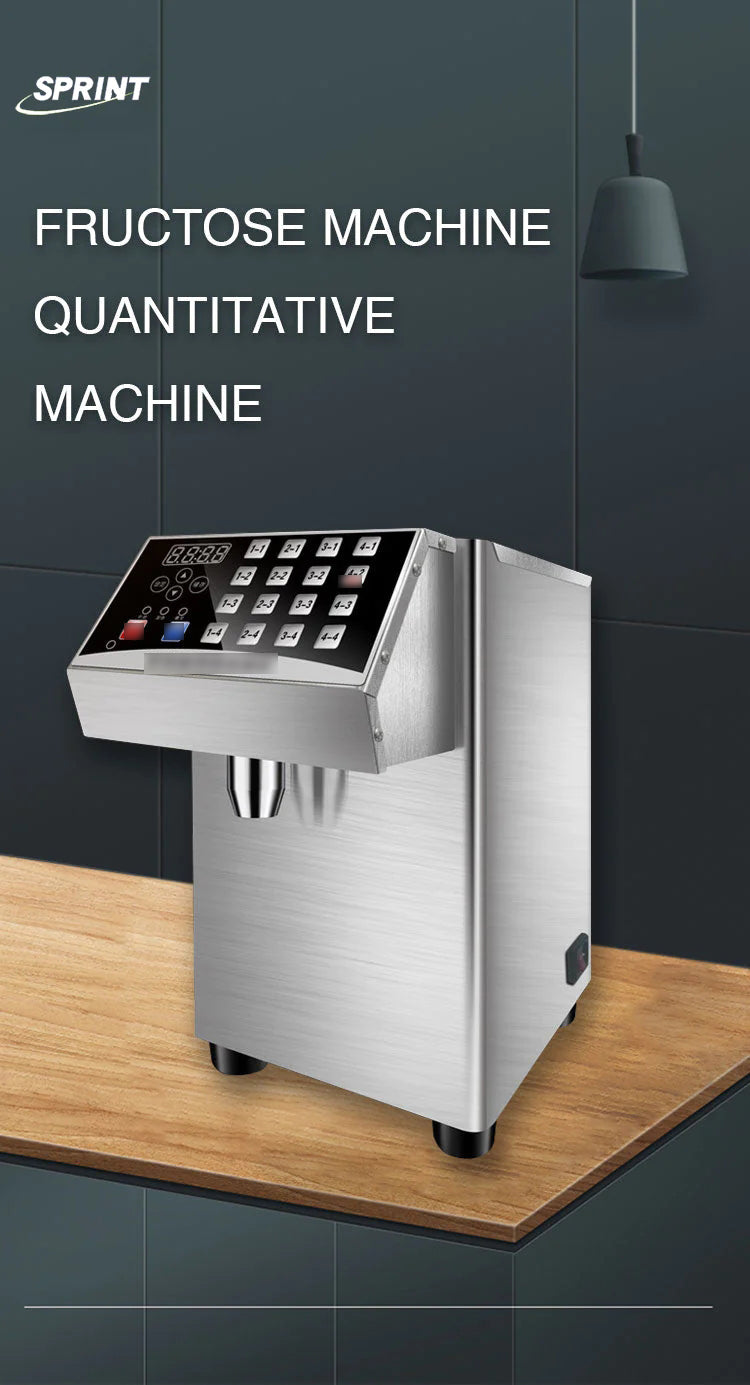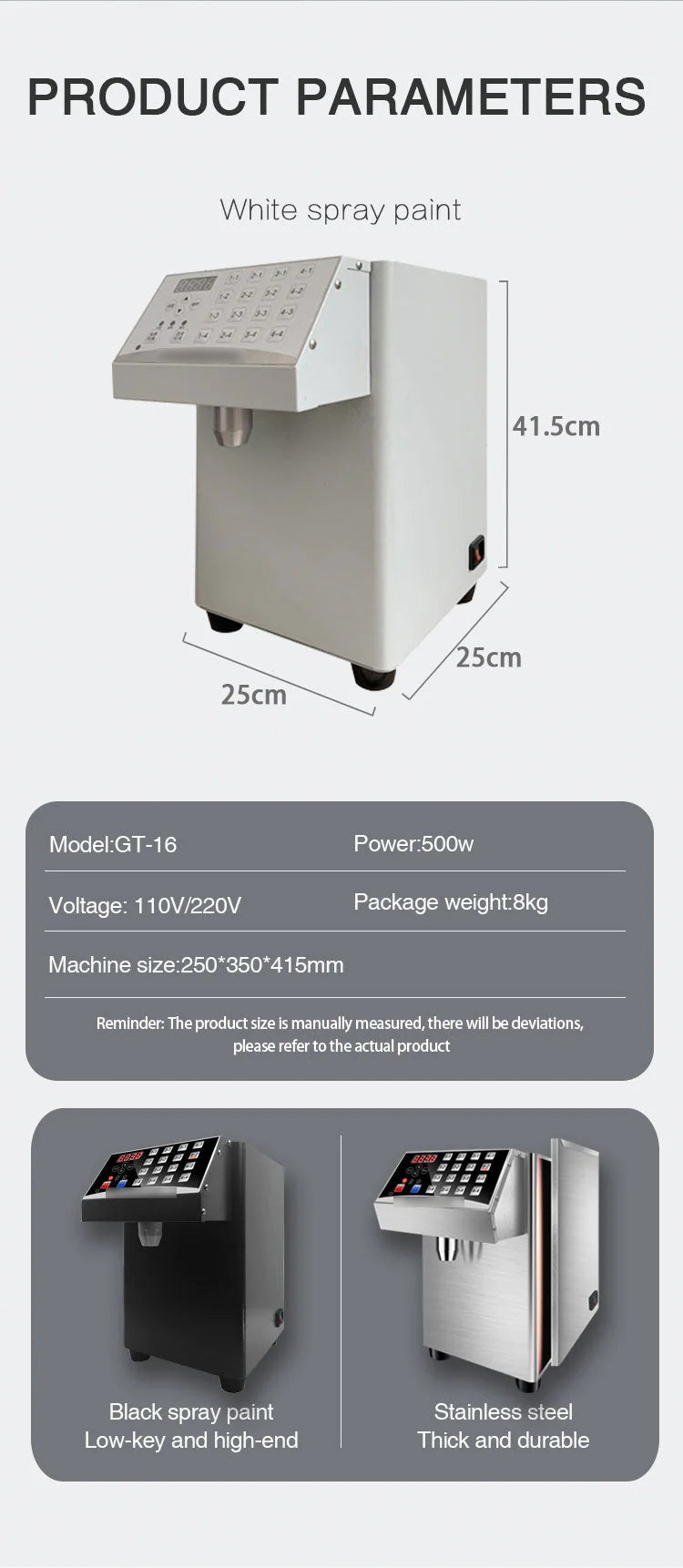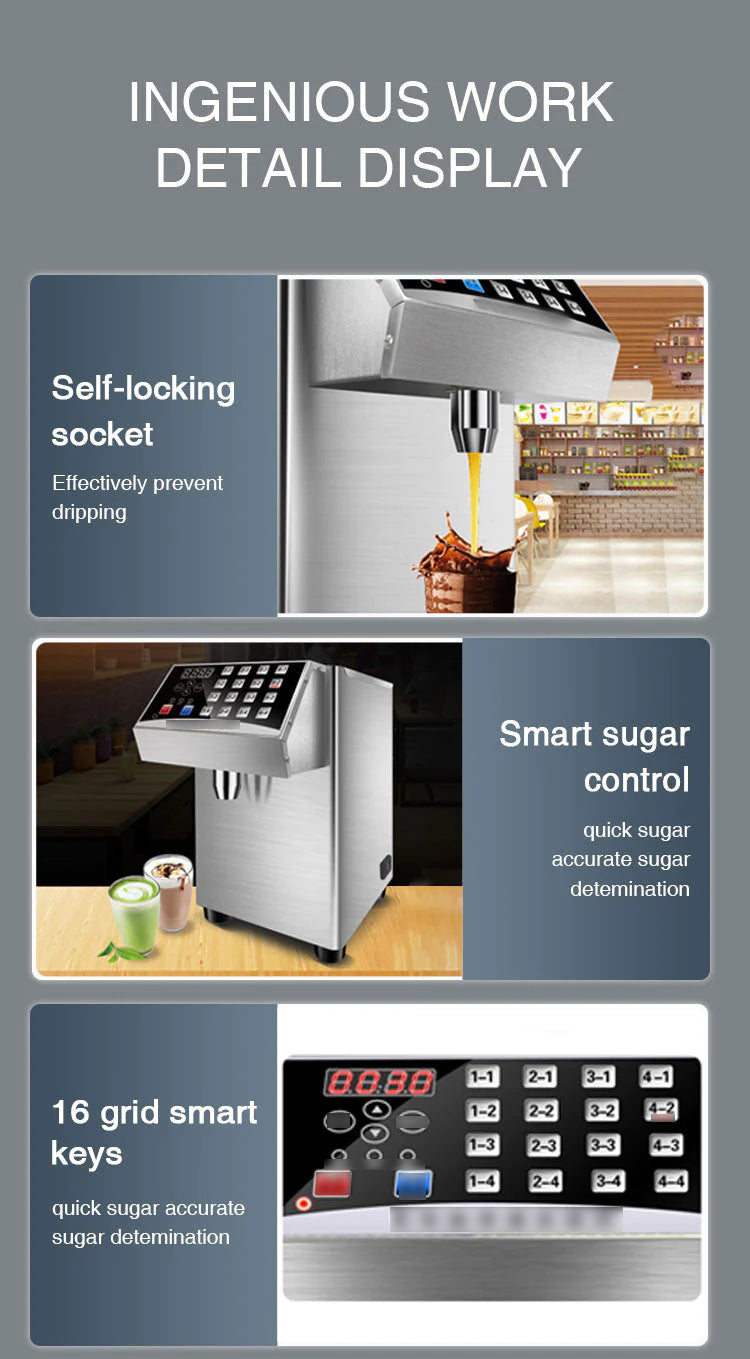 Share
View full details